About Cora Breakfast and Lunch restaurant franchises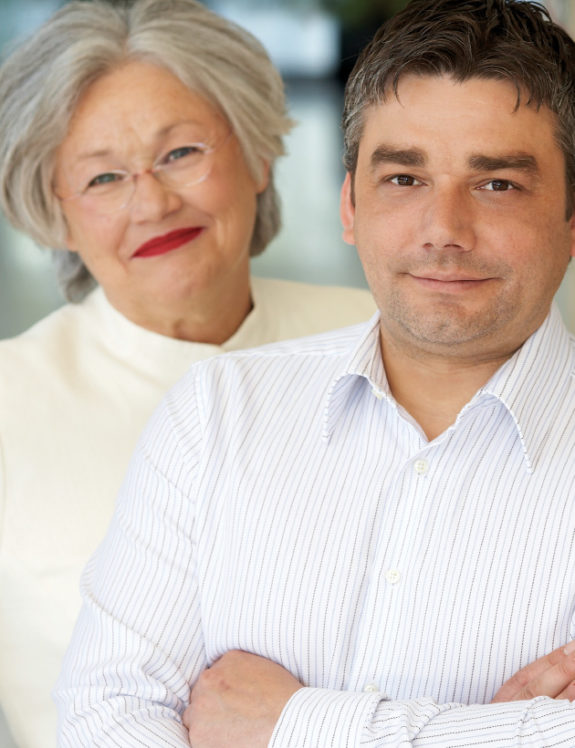 Cora Tsouflidou, Founder
Our founder, Madame Cora, started her business in 1987, at 40 years of age. She bought a small snack bar on the Island of Montreal (Quebec). Thanks to her creativity, her passion for food and a rare devotion to pleasing her guests, she created a totally new concept of breakfast specialties. Her unique and amazing dishes generated immediate lineups every day. In 1994, Cora and her children operated 9 restaurants in the Greater Montreal area. The "Queen of breakfast" then decided to franchise her already well-established chain. By 2019, 128 Cora Breakfast and Lunch restaurants were in operation, serving millions of happy guests annually across the country.
In 2008, Madame Cora made her youngest son President. Thanks to her devoted children and very competent key people who joined the family as the number of franchises grew, the Cora Breakfast and Lunch chain doubled its size rapidly and would celebrate the opening of the 100th restaurant in 2009. Madame Cora remains active as Chief Creative Officer, overseeing marketing, menus and brand identity. A published author, she is also a great public speaker and a graduate of Laval University's College of Corporate Directors. Madame Cora is certainly the best ambassador for our sunny brand.
Nicholas Tsouflidis, President
Appointed President in 2008, Nicholas Tsouflidis has been involved in the family business since its inception. He has held every position possible at a Cora restaurant. His vast experience in the daily operations of corporate management provides him with the skills and expertise necessary to lead the Cora brand. With a strategic mind for business and a firm commitment to guest satisfaction, Nicholas has a clear vision for the ongoing growth and development of the Cora franchise network across Canada and beyond.

Our story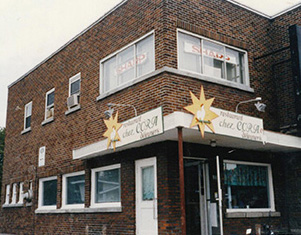 1987
Cora Tsouflidou opens her first restaurant in Saint-Laurent (Montreal, Quebec).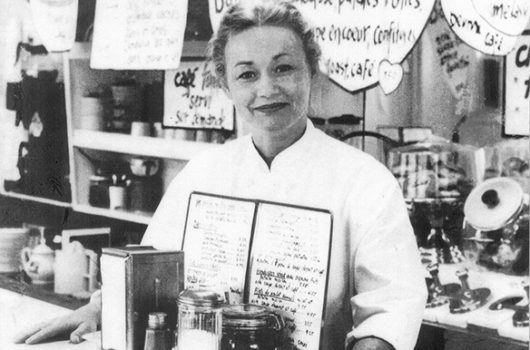 1992
9 Chez Cora restaurants are in operation in Quebec.
1994
The first franchise! In Pointe-Claire, Quebec.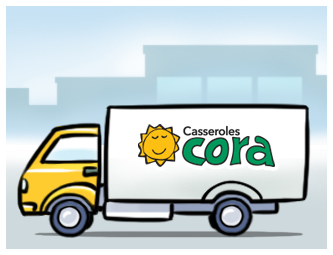 1995
Casseroles Cora, a private distribution centre for trademarked Cora products and other food merchandise, is created.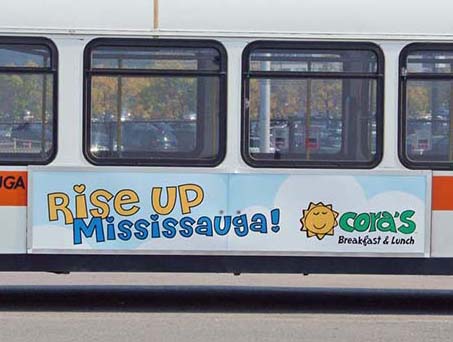 2000
The beginning of franchising in Ontario.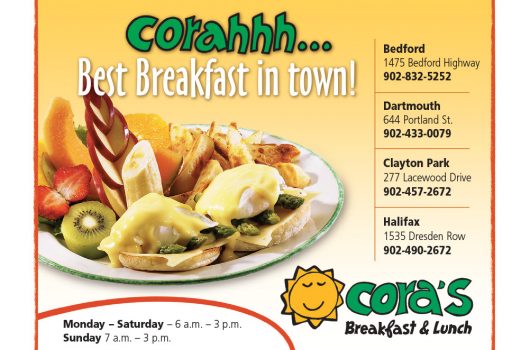 2002-2006
Cora franchises open in the Maritimes and in Manitoba, soon followed by Alberta and Newfoundland.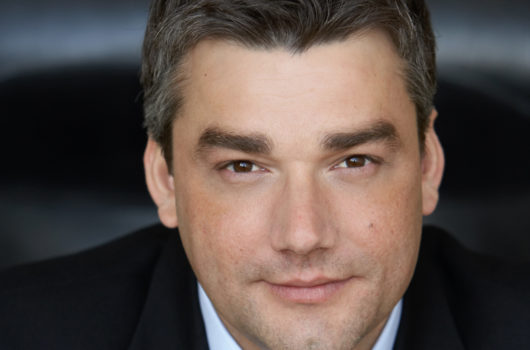 2008
The founder transfers executive responsibilities to her son, Nicholas Tsouflidis.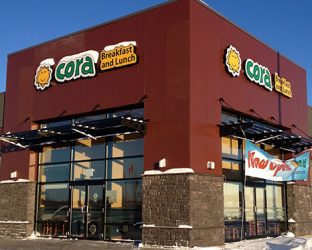 2011 - 2012
A first franchise opens in British Columbia while Saskatchewan welcomes Cora Breakfast and Lunch restaurants.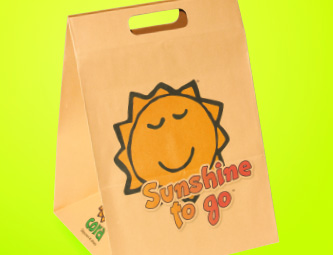 2016
The take-out menu is officially launched and allows customers to grab breakfast on the go.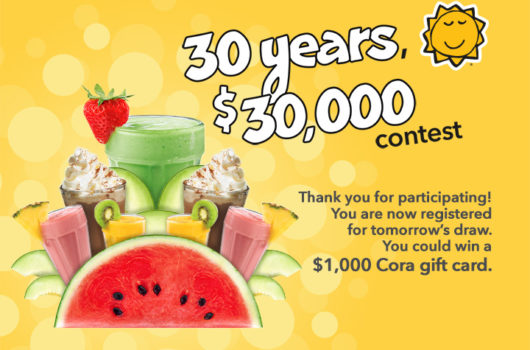 2017
Celebrating 30 years as the Canadian breakfast leader, Cora Breakfast and Lunch continues to innovate and develop strategic partnerships to further grow the brand.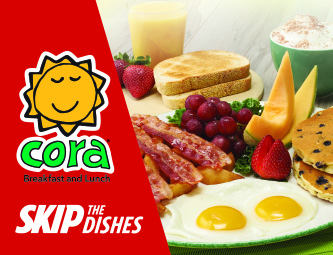 2018
Cora joins a third-party delivery service.
2019
Cora breakfast dishes are now being served in the sky.